The photo below is from my only 1st place finish at the Malibu Triathlon mens MTB division. On the podium with me are two close friends! I have done this race 9 times and made podium 7 times in the mountain bike division. Good times that keep me fit too.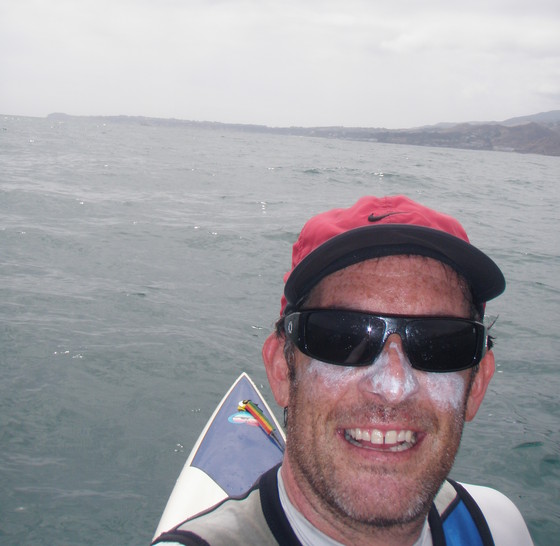 In june of 2010 I used my custom shaped Joe Bark 14' prone board and paddled the 10.5 mile Tommy Zahn race from Zuma Beach to the Malibu pier.This selfie is from about mid way with Point Dume in the background. I came in close to dead last, but I fished. I dont think my shoulders have been the same since, and now I prefer to use one of my stand up paddle boards for longer distances.
I like to ride my mountain bike. About a half dozen times my crew and I have gone to Moab Utah for some had core trails. Porcupine rim (preferably the whole enchelada), became our highlight ride. But even a weekend roll along my local trails is a fun, healthy way to keep the rust off my body and mind.
Pictures below are from the LA Marathon and LA Triathlon. I have checked these kinds of events off the bucket list and now adays Im content going to the gym, practicing yoga and occasionally riding my local mountain bike trails. But perhaps Ill get the urge to pound the pavement again soon.